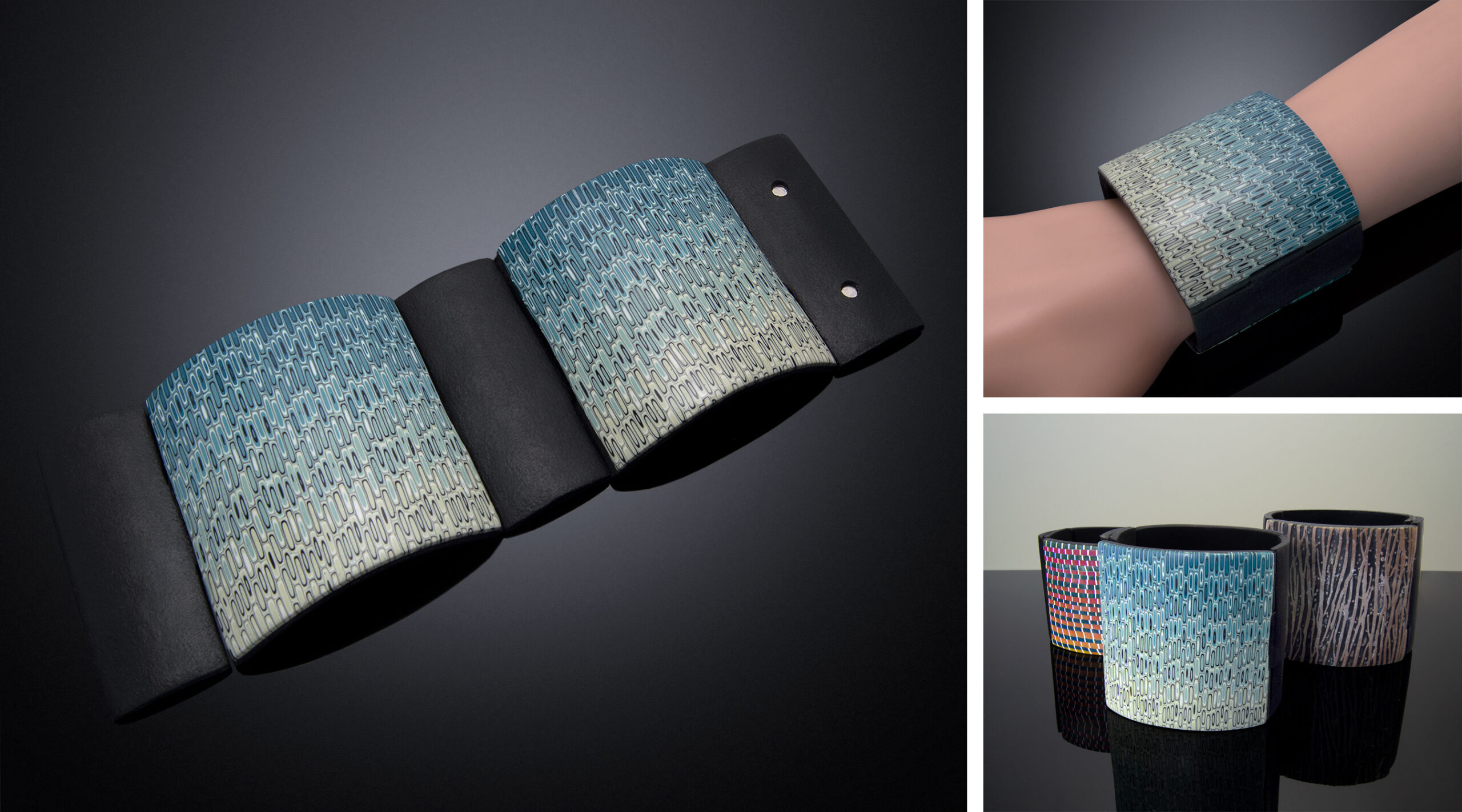 Workshop Multiple Hinge Bracelet
@ Clayathon 2022 Virtual Retreat
This class teaches the whole construction process for a 4-hinged tile bracelet which is entirely made from polymer clay and is closed with inlaid magnets. The decor layer features a variation of my Pixelated Retro Cane. The class will teach you how to work as exact and neatly as possible to achieve a perfectly shaped and finished piece of jewelry.
This is an intermediate to advanced level class and students should be familiar with basic clay techniques (conditioning, making skinner blends, sanding, polishing … )
Date: February 18th, 2022
9am – 5 pm EST • 3pm – 11pm European Time
Cost: 100 € 
Number of participants: Minimum 20, maximum 50
If the maximum number of students is reached I might be able to open up another class after February 23
REGISTRATION and PARTICIPATION CONDITIONS: 
§1 Cost: 100 € per participant. 
§2 Registration and payment:

The registration and payment take place via Paypal. 
§3 CANCELLATION or CHANGES: 
If the required minimum number of participants is not reached, I reserve the right to cancel the workshop. In case of force majeure (e.g. illness of the teacher, pandemic, etc …) Bettina Welker reserves the right to postpone the class or to cancel it completely. If the workshop is canceled by Bettina Welker, all paid fees will be refunded. 
§4 Copyright:
THE PARTICIPANT UNDERTAKES TO ACKNOWLEDGE AND RESPECT THE COPYRIGHT OF THE ARTIST. This project, instructions, and images are copyrighted and are for personal use only. Any crafted items that you create using the project instructions may be offered for sale without asking permission. You may not reproduce the project instructions for use by others, offer them for sale or free download, or copy/send them to your friends. You may not use the project instructions to teach a class or workshop unless prior permission has been obtained from Bettina Welker.
§5 Disclaimer:
The participant acknowledges that he/she participates in the workshop at his/her own risk and is responsible for any damage caused to third parties. Furthermore, in case of loss, damage, or injury – of any kind whatsoever – before, during, and after the event, he/she acknowledges the exclusion of liability and waives any legal claims against Bettina Welker. The participant accepts that the data collected during the registration will only be used for internal purposes of Bettina Welker and will not be passed on to third parties. (Note according to data protection law: Your data will be stored by machine).
REGISTER HERE
for Bettina's class
with PayPal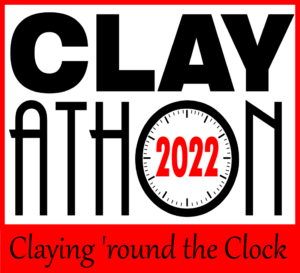 Clayathon 2022 Virtual Retreat
Registration is open as well:
Join Polymer artists from around the world for another 3-day Clayathon Virtual Retreat.
We'll enjoy 6 demos by renowned guest artist and author Loretta Lam, lunch break events, breakout rooms, and participant demos.
All for one $50 Registration fee.
Workshop options will also be available with or without registering for Retreat and will be announced by the beginning of December 2021.